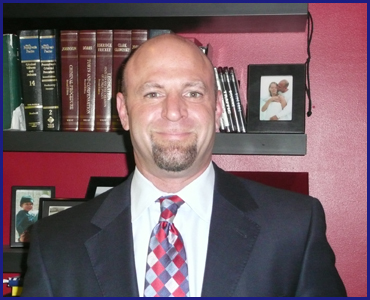 Alan M. Ross
Harrisburg, Pennsylvania
Owner
Phone (717) 238-6311
Fax (717) 238-0860
Email amr@lawofficeofalanross.com
(Emergencies only 24/7 - (717) 576-5310)
Alan M. Ross established the Law Office of Alan M. Ross in 1998. He has practiced law in the private sector for over eleven years. Alan focuses his practice primarily in the area of Criminal Defense.
Areas of Practice:
Criminal
DUI/DWI
Possession of a Controlled Substance and
Possession with Intent to Deliver a Controlled Substance
Unlawful Manufacture or Sale of a Controlled Substance
Personal Injury
Family Law
Bar Admission:
Pennsylvania, 1998
U.S. District Court, Middle District of Pennsylvania, 2000
U.S. Court of Appeals, 3rd Circuit, 2001
Education:
Widener School of Law, Harrisburg, Pennsylvania, 1997
J.D.
Elizabethtown College, Elizabethtown, Pennsylvania, 1994
B.A.
Major: Social Work
Complex Litigation Experience:
Co-Counsel – Dauphin County, Pennsylvania Civil Rights Class Action Litigation
U.S. District Court, Middle District of Pennsylvania
Settled for $2.15 million common fund
Co-Counsel – McCormick Island Mass Arrest Litigation
U.S. District Court, Middle District of Pennsylvania
Pending
Professional Work Experience:
Dauphin County Public Defenders, Harrisburg, Pennsylvania, 1996-1998
Legal Intern
Membership and Associations:
Pennsylvania Association of Criminal Defense Lawyers
Pennsylvania and Dauphin County Bar Associations
NORML Legal Committee